OEM electronic partner for medical devices
With 30+ years of experience, Medical devices companies will find with DELTATEC a key OEM electronic partner for their most complex challenges in medical imaging:
- High-speed camera
- High-resolution video capture
- Low latency video transport
- Artificial intelligence
- High-performance video servers.



From design to manufacturing
We can be your OEM partner in various electronic and image processing projects. Our design house offers a tailored approach, adapted to your project.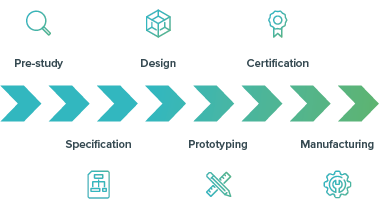 Discover how DELTATEC contributes to the development of MedTech applications and image technologies.​
Why DELTATEC

Solving complex challenges in real-time, uncompressed, low-latency video capture and transport over various interfaces and standards, is our DNA.

Thanks to our expertise both within the Space and the Medtech industries, we know how to achieve the highest quality standards: from electronic design to prototyping and manufacturing.

Innovation is the heart of the company mission. We are 80+ passionate engineers in electronic product design, targeted for video and image processing.
Medical Projects