Solar eruption captured in an unprecedented image
Thursday, March 3rd, 2022
Solar Orbiter will provide us the closest-ever look at the sun. The programme - to run until 2030 - will help scientists to answer specific questions about the development of planets and the emergence of life, how the solar system works, the origins of the universe and its fundamental physics.
But, for most of us, Solar Orbiter will capture our imagination by bringing exceptional pictures and view angles on the sun. Campfires and a giant solar eruption have already been observed until now. As an objective, the Solar Orbiter spacecraft aims at capturing the Sun's north and south poles for the first time. Scientists say that its extremities could look unfamiliar, possibly featuring gaping dark holes or angular geometric structures. Exciting, isn't it?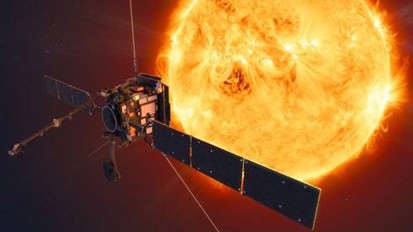 A Liege SpaceTech company, DELTATEC, at the heart of the camera instrument
To take these pictures, the Solar Orbiter spacecraft embeds an EUI instrument (Extreme Ultraviolet Imager) which consists of 3 cameras developed by DELTATEC engineering team.

Besides the traditional challenges met in the space industry (radiation hardness, high reliability…), one can underline the specific following ones:
Electronics: the designed proximity electronics has to control and capture images from a project-custom imaging CMOS sensor (9 Mpixels) while the power consumption of the camera is limited to 2 Watts.

Mechanics: with a mass budget of less than 1kg by camera, the housing has to deal with extreme vibration conditions met during launch.

Thermal management: to ensure the best image quality, the imaging sensor must operate at -40°C while the optical bench temperature can rise up to +50°C.
 "This is a fascinating journey. Our engineering team has no time to get bored. From Space down to Earth, we got them covered with nice challenges", explains Julien Nuttin, Head of Hardware Engineering at DELTATEC.
Solar Orbiter journey
February 10th, 2020 at 5:03 CET - Launch
The Solar Orbiter space mission, carried by ESA in collaboration with NASA, has been launched from Cape Canaveral in the United States. The first Sun images should reach us very soon...
July 16th, 2021 - The closest-ever look at the sun
The first images from Solar Orbiter have revealed omnipresent miniature solar flares, dubbed 'campfires', near the surface of our closest star.
February 15th, 2022 - Giant solar eruption seen by Solar Orbiter
The ESA/NASA Solar Orbiter spacecraft has captured the largest solar prominence eruption ever observed in a single image together with the full solar disc. These images have been captured by the EUI instrument (Extreme Ultraviolet Imager) which consists of 3 cameras developed by DELTATEC.
Next images from Solar Orbiter expected in October 2022. Do you want to be kept informed about the next steps in the Solar Orbiter journey? Contact us!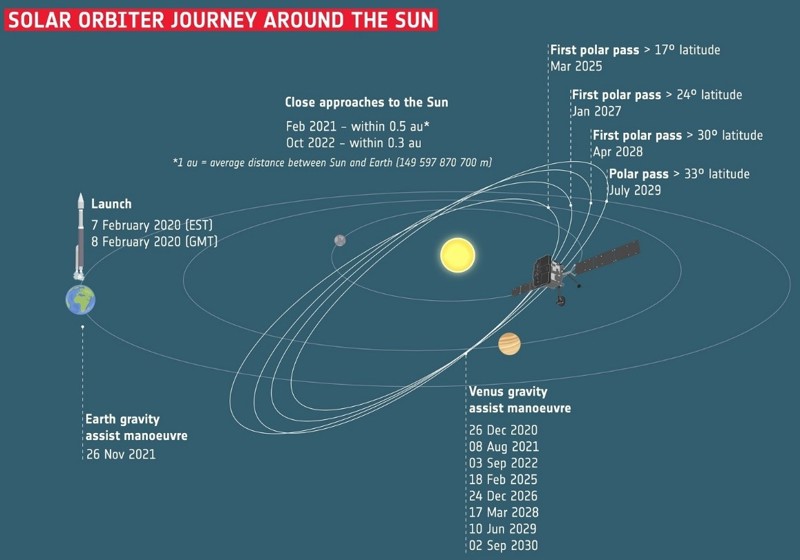 SOURCE: ESA