International Women in Engineering Day
Wednesday, June 23rd, 2021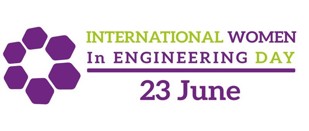 This 23 June is International Women in Engineering Day. To mark the occasion, we are putting the spotlight on Hermine Feron, the only female engineer (to date!) in the company.
Since joining us in 2013 (eight years ago), Hermine has made her mark at DELTATEC. At the age of 31, she recently acquired a new responsibility: Team Leader. This involves managing a team of four engineers. An Ultimate Frisbee player, handy, willing and caring, allow us to present a female engineer we know too little about.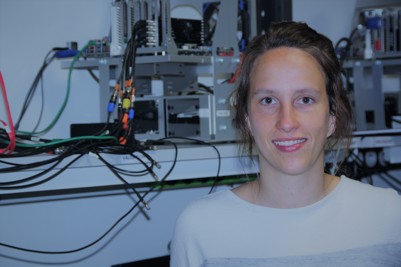 What made you decide to study engineering at the time?
Since I was really young, I've always been quite handy. There were three girls at home and I was the one to go to when it came to setting up a computer or figuring out why the television or printer wasn't working. I had this desire to play around with things J
Secondly, I chose science and maths as options. I liked them.
Then, when I had to choose a path for my university studies, I couldn't decide between medicine and engineering. For medicine, I had my parents (a doctor and a nurse) as role models, and the interpersonal aspect of the profession appealed to me. However, I wasn't as keen on biology.
On the other hand, I found it difficult to imagine the career of an engineer, but the varied course seemed interesting. That is the path I chose and I can confirm, given my years in the profession, that I am happy with my choice.
I have found other ways to develop the interpersonal aspect, notably thanks to group work or even through my participation in committees*[1].
Which sector of engineering are you passionate about?
The variety of applications and the diversity of techniques.
It is also very representative of our society. You just have to look at the diversity of our business sectors: space, industrial vision, medical, events and professional television. That is very representative of the profession.
When it comes to technology, we are not to be outdone: FPGA, micro-processors, power electronics, artificial intelligence, PCBs, etc.
I am impressed to see everything that exists! The engineering sector is so vast that you just need to open new doors to discover more. Knowing all this is possible is exciting.
It is also incredible to see the breadth of knowledge of my colleagues, with each one having their own specialities. Of course, we can't know everything about everything at any given moment; we specialise based on the requirements of the projects. Personally, I focus on FPGA and micro-processors.
After our annual technical day, which aims to keep the company informed internally of key projects and current technologies, I realise I only know about a small part of the profession's technologies. However, I am always learning thanks to the knowledge of my colleagues. And exchanges on this subject are facilitated within the company, notably thanks to competence centres[2].
Technical challenges are another exciting aspect of the profession. You also need to be able to 'debug'. For me, it's like a puzzle – a game in fact! You start from various hypotheses and test them one after another.
And, in terms of development, there is a very creative element. That's something else that drew me to the profession.
Which achievement/project that was developed with your contribution as an engineer at DELTATEC makes you most proud?
Specifically applied in the eSports sector, this consists of managing a loop between a camera and an acquisition card with a very low latency, with the client's application processing the image before resending it and projecting it on a wall! The client's request was not to exceed one frame of latency. A challenge which is all the more gratifying when it comes from a globally recognised client.
We were involved at two levels: hardware and software. Both were linked and all of the elements had to be brought together to achieve an optimal result.
This technology has been used in some of our products very recently and knowing that the project is being integrated by the client is gratifying.
It was a great collaboration between hardware and software colleagues.
Is it difficult for a woman to enter the engineering sector, which is known for being quite 'male-dominated'?  
No; not in my opinion anyway. However, in the beginning, we put pressure on ourselves. 
In a way, within the company, I represent all women in the engineering sector. I wanted to do well and felt like I had to prove myself.
I feel very well integrated in my profession. I never felt condescension and, if it happened, it would be more of a lack of confidence in me.
Today, this gender disparity is part of my identity at DELTATEC.
Being the only female engineer at the moment has its advantages and its disadvantages. I am a bit of a 'mascot' in spite of myself, but that makes me laugh.
If there were more female engineers, it would surely help to encourage diversity in exchanges and in the ways we work. 
We note that there is still a gender imbalance in this profession, for which there are plenty of job offers.
Given this finding, what message would you like to share?
I often ask myself this question.
From personal experience, in secondary school, there were more girls than boys in science and maths options.
From a theoretical point of view, science and logic attract as many men as women.
Therefore, it seems to me that the gender disparity occurs when choosing subjects for university. Most girls in my social circle who chose sciences and maths as options chose to study business, biology, medicine and architecture.
I was the only one from my school to choose engineering.
At university, in the faculty of applied sciences, only 15% of those doing the Bachelor's degree were girls and, then, we were only 10% in the Master's degree!
I think it is difficult for the profession to convey itself when studies are being chosen. And it is even more complicated for women to plan, since there are very few 'role models' with which to identify. In my social circle, in the generation before mine, I only know of one female engineer.
I always hope that, one day, it will snowball: the more women are seen in this profession, the more we'll encourage a revelation, such as: 'Ah, maybe it's a profession for me as well.'
It's great to have an international day like this, which is devoted to promoting gender diversity in the sector. This day should give this profession greater visibility.
However, upstream, much more must be done with young audiences, even in nursery schools, to arouse curiosity and showcase the appeal of the profession in an educational, or even school, setting.
A slightly crazy dream related to your profession?
I imagined something a little crazy last year after first lockdown. While I was transporting my large testing machines in my car to take them back to the office, I imagined touring the world by van while working remotely (laughs).
I could then travel, while continuing to work for DELTATEC and on its projects. That's the dream! But… I'm too attached to my family, my friends and my colleagues!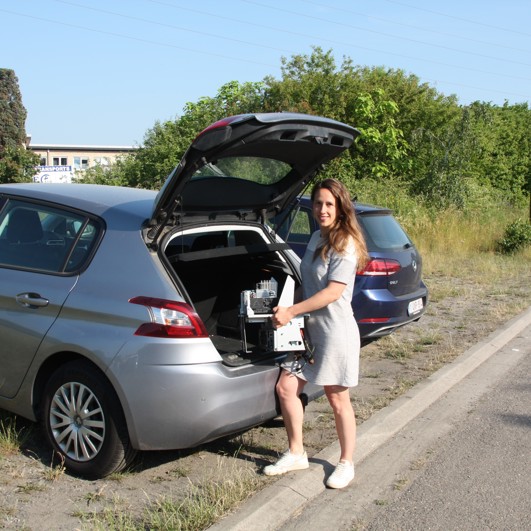 [1] At DELTATEC, there are committees managed entirely by employees, to which management allocates an annual budget. There are seven of them: the 'Sports' committee, the 'Children' committee, the 'Events' committee, the 'Food and Drinks' committee, the 'Living Together' committee, the 'Team' committee and the Eco-team.
[2] Competence centres: internal grouping of several colleagues, who are responsible for strengthening knowledge of a specific technology.