Friday, June 14, 2019 - Paris Air Show - Le Bourget: Discover the last camera read-out electronics and on-board computers projects developed by DELTATEC

Specialized in advanced hardware and software technologies, DELTATEC is active in the sector of TV broadcast, industry, aeronautics and space.
In the space segment, DELTATEC designs data processing subsystems, with a focus on cameras for observation satellites, payload computers and on-board computers.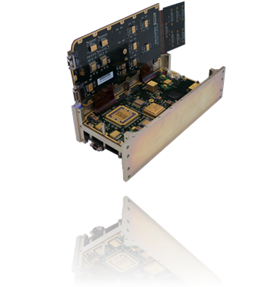 DELTATEC has been involved in several flight UV camera developments (Solar Orbiter, Proba 2), hyperspectral programs (ESA GSTP, CHIEM) and AIS data processing systems (eSAIL).
DELTATEC will present, among other things, the In Orbit Demonstration (IOD) of a compact hyperspectral camera at International Paris Air Show.
DELTATEC will also share its view on the NewSpace revolution.
Thanks to its activity in various sectors with different requirements and regulations and its experience in markets such as industrial vision, DELTATEC is particularly well positioned to address the NewSpace revolution, which is a major opportunity for the company.
Its extensive technological know-how in hardware (FPGA, PCB, PCI-e…), embedded software and application domains (digital imaging, data communication, low power…) makes DELTATEC the perfect partner to develop your spaceborne electronics systems targeting the stringent SWAP-C (Size, Weight, Power and Cost) constraints typical of small satellites platforms, allowing performance levels only found on bigger systems. 
Don't miss DELTATEC on the Belgian pavilion, booth H80.