Thursday, October 25, 2018 - Discuss outsourcing with DELTATEC at the VISION show
As you probably know, the activity of DELTATEC in industrial vision is growing significantly.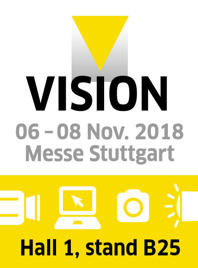 For sensors and cameras manufacturers or integrators, DELTATEC proposes a large set of design services: read-out electronics, mechanics, thermal management, embedded software/firmware, sensor/camera characterization, test beds and evaluation boards.
For industrial companies, DELTATEC builds various specific image processing applications, based on its experience in real-time high-end electronics, hyperspectral camera, 3D, augmented reality, artificial intelligence and image enhancement.
If you are present at VISION show, please come to our booth 1B25 and we will discuss together about the opportunity of a fruitful collaboration.
Visiting VISION? Stop by our booth 1B25 to discuss fruitful collaboration opportunities.